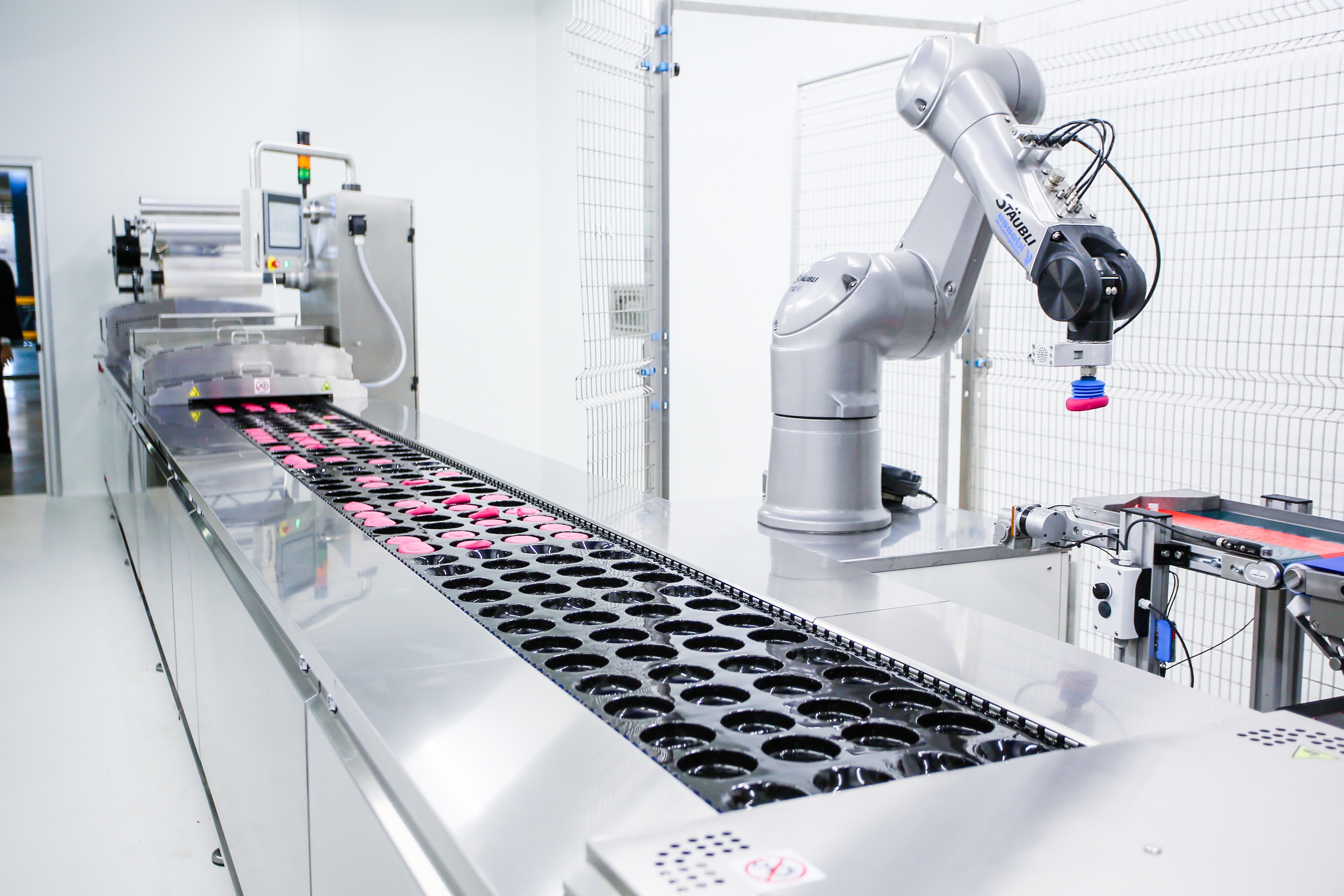 | | | | | | |
| --- | --- | --- | --- | --- | --- |
| 25th - 26th October 2022 | 10:00am | 11:30am | 2:00pm | 3:30pm | 4:30pm |
Cibus Tec Forum, for its first edition, proposes the project Cibus Tec Industry - Forum Edition in collaboration with Risco, a company specialized in the production of machines and systems for meat processing.
Since 2011 Cibus Tec enriches its contents with an innovative and unique initiative, presenting to the food & beverage sector innovative lines dedicated to the production and packaging of food products, from the processing of cheese and deli meats to the packaging of the finished product.
This year we turn to lovers of proteins, both animal and vegetable, with a line signed Risco.
The future of products such as burgers seems to have two roads, the historic meat burger that accompanies generations of lovers of this product typically associated with "street food", is increasingly becoming the plant based burger, the alternative for those who are more attentive to environmental issues.

RISCO HAMBURGER LINE
The one presented at Cibus Tec Forum is the forming line that Risco proposes to industrialize the production of burgers with a home-style appearance and quality.
It can be used with beef, pork or poultry mixtures, but is perfectly suited to vegetarian and vegan dough.
The heart of the vacuum filler is the Risco (patented) servo-driven rotor and vane cylinder-pump, developed and improved in half a century of the company's experience in engineering for the food industry.
The vacuum filler is equipped with a double-knife RS 70 inline grinder that allows to refine the product texture and ensure the consumer a refined burger with a softer and more pleasant texture.
The transition to the finished burger takes place in the ATM 201 forming machine. The system allows you to adjust the final height of the burger with a minimum resolution and with maximum simplicity.
The hamburger line is completed by a modern and fast modular system with paper interleaver and tray denester.
Come to Cibus Tec Forum and you will discover that the food & beverage technologies that will be present, such as the Risco line, are ready for whatever path the future of food will take!